Microsoft just announced at Ignite that they are implementing Storage Optimization in VMM. This is something that VMware has when using SDRS and it's something that I asked Microsoft on User Voice to implement a while ago.
At this moment there are not that many details, but thanks to  Darryl van der Peijl we have a screenshot: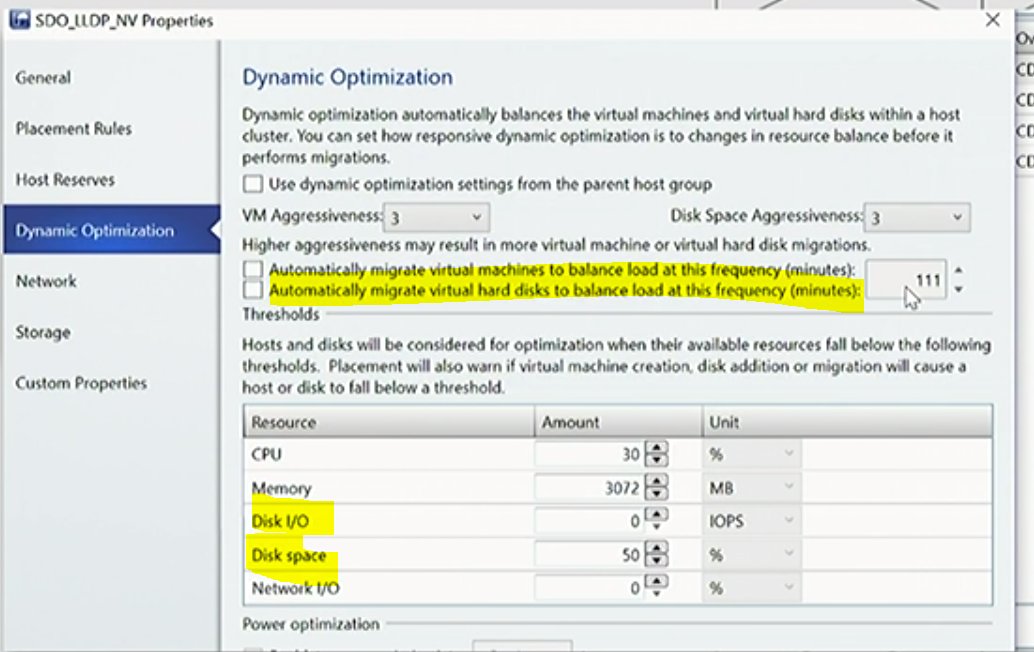 Based on the screenshot the optimization will take in consideration Disk I/O and Disk space.
I'm waiting for more details since I saw that VMM will also come with improvements on the security side ( a new role – VM Admin).
So, I'll come back with a more detailed blog post once I have more details.