Sometimes you might loose connection to physical servers and you need to use the iDRAC to check the issue. If you are not able to open the iDRAC you can ssh and reset it. But it happened to me that I was not able to reset.
What you can do is to ssh in CMC and from there you can reset the idrac.
First you have to run racadm getversion which will display the list with all the blades inside the chassis.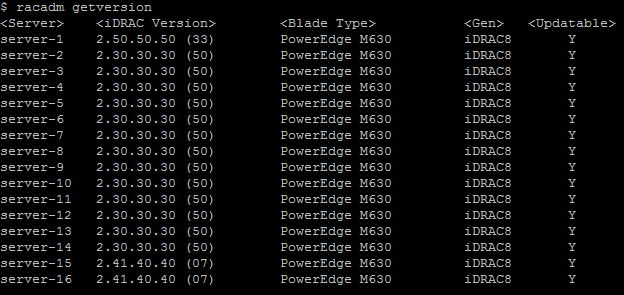 Be carefully that the servers don't show up with the name that you can see in the CMC console.
In order to reset the idrac you have to run racadm racreset -m <choose the server to reset>.